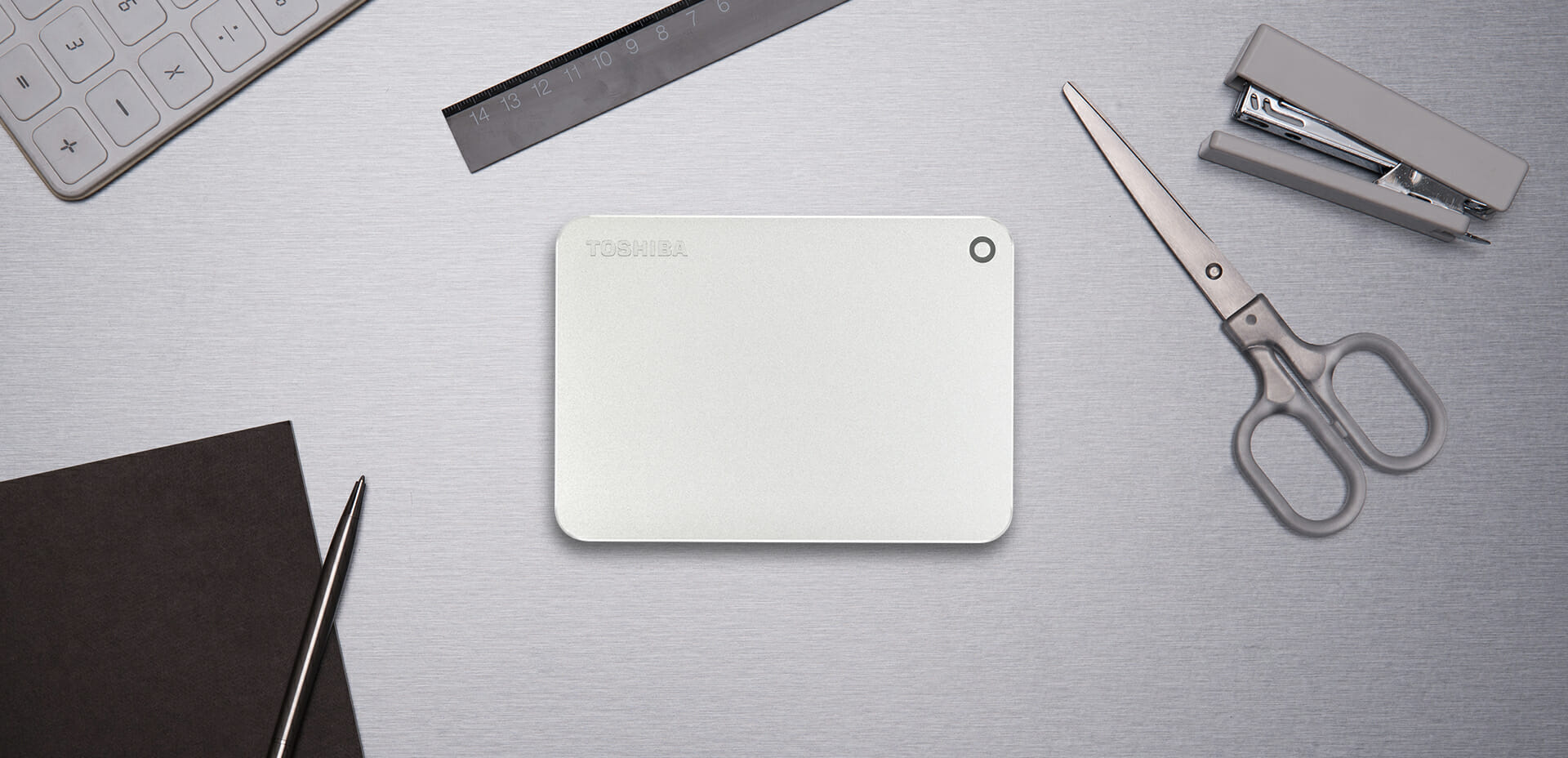 Portable Hard Drive
Canvio Premium
A better class of storage
The Canvio Premium offers superiority in form and function. Its smooth, high quality aluminium design with diamond-cut edges makes it stand out from the crowd, while highly-specified features make it easier than ever to store your files. By simply setting a password, you can protect your photos, movies, and other important data. With an adapter included, this premium device also supports the latest USB standard USB Type-C™. Its sleek style makes it look at home sitting next to everything from notebooks to high-end desktop PCs.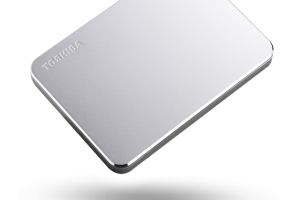 2.5″ external hard drive

Aluminium finish

SuperSpeed USB 3.0

USB-powered

Auto-backup software

Password protection software

Type-C adapter (Type-A to -C)

Soft pouch included
3 TB   2 TB   1 TB
Colour
HIGH-CLASS STORAGE FOR ALL YOUR FILES
Up to 3 TB housed in a stylish aluminium design with diamond-cut edges, make this drive the ultimate companion for any device, no matter if on your desk or on the move. With several useful features, a three-year product warranty and a soft pouch included, the Canvio Premium keeps your data well protected.
SOPHISTICATED PREMIUM MODEL
The Canvio Premium's high-quality aluminium casing with diamond-cut edges comes packed with loads of features and a three-year product warranty, making it the perfect data storage solution.
Extra connectivity
Two supported USB types for the connectivity of the future. With the small, included Type-A to Type-C USB adapter, the Canvio Premium offers everything you need for data transfers to and from different devices. So no matter if your notebook or desktop PC comes with a USB Type-A or a USB Type-C connection, the Canvio Premium has got you covered.
Protect your data
Stop unauthorised users from accessing your private information with the included Toshiba Storage Security Software, allowing you to secure your hard drive with a unique password.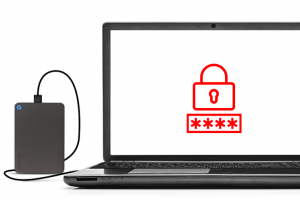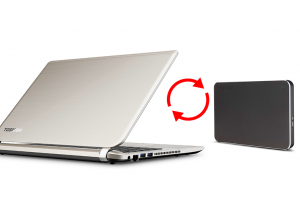 AUTOMATIC BACKUP SOLUTION
The included Toshiba Storage Backup Software comes with an intuitive and user-friendly interface, making the backup of your data a breeze. Simply choose your individual files or folders, intervals and time settings for your backups, and let the software take care of the rest.
High transfer speeds
Powered by USB 3.0 technology, these portable hard drives are much faster than – but still compatible with – USB 2.0 devices, allowing for speedy transfer when organising your files.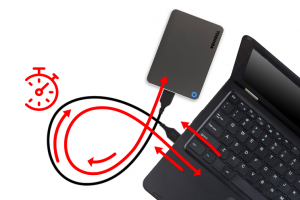 Three year warranty
Toshiba design and build quality means we can confidently provide a three year warranty, to keep your investment protected for longer.
Your data in safe hands
With over 50 years of experience in hard drive technology and unrivaled quality standards, Toshiba portable hard drives provide a reliable and secure place for your files, wherever you go.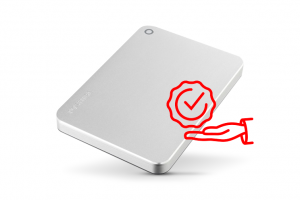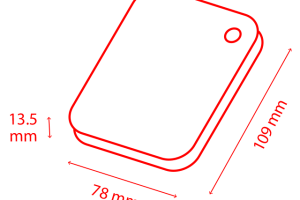 USB 3.0 (USB 2.0 compatible)
NTFS (for MS Windows)
Requires reformatting for Mac OS
USB bus power (max. 900mA)
Formatted NTFS for Microsoft® Windows® 10, Windows® 8.1, Windows® 7;
One free port of USB 3.0 or USB 2.0
Toshiba Backup Software (for download)
Toshiba Password Protection Software (for download)
1 TB, 2 TB: 78 x 109 x 13.5 mm
3 TB: 109 × 78 × 19 mm
160 g (1 TB / 2 TB); 225 g (3TB)
Canvio Premium (new)
USB 3.0 cable (Type A to Micro-B )
USB Type-C adapter (Type-A to -C)
Soft pouch
User's manual (pre-installed on the hard drive)